We have to imagine the kind of society we want to inhabit. We can't simply assume that somehow, magically, we're going to create a new society in which there will be new human beings. No, we have to begin that process of creating the society we want to inhabit right now.
~ Angela Davis
Racial Equity and Social Justice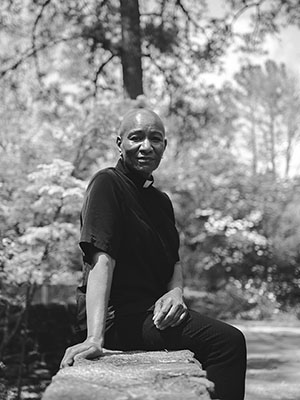 The work of racial and social justice has been necessarily woven into my life. I participated in my first picket-line at four years old with the mothers in my community, and by age seven I was among the small group of children who desegregated the elementary school I attended. Since that time, I have stepped into gaps to address issues of racial and social injustices I saw before me. I did not always do this in any "organized" way, only as an act of living.
As a minister I've come to appreciate the power the moral presence of clergy brings to our collective acts of justice. And while I believe all injustice and oppressions must be addressed, it is also true that when they intersect with race, there's an even greater negative impact – whether it's climate change, reproductive rights, gender, disabilities, or other oppressions. We're not fully addressing oppression or injustice if we're not also addressing structural and systemic racism.
I find that some of my most important work is in bringing community relationships and UU people and resources together to meet needs named by those directly impacted by injustice, and to work together to build power that elicits change. Our UU principles informed by a theology of liberation can guide us in how we might create transformative change in the world – and it happens most powerfully through listening and being in relationship both within and beyond our walls.
Justice Movement Participation
Eviction Court Watching, Durham CAN Affordable Housing, October 2021
Relational Meeting with County Commissioner Wendy Jacobs on Evictions and EARP Funding, Durham CAN Strategy Team, September 2021
Clergy Accountability March for Death of Andrew Brown, Jr – Elizabeth City, NC, May 2021
Relational Meeting with Congressman David Price on Affordable Housing, Durham CAN Strategy Team, March 2021
Durham CAN Metro Actions on Mayor, County Commissioners, & City Council Members, 2017-2019
Relational Meeting with Stelfanie Williams, Vice President Duke Office of Durham & Community Affairs, Durham Durham CAN Clergy Caucus, October 2018
Relational Meeting with Dr. A. Eugene Washington, President and Chief Executive Officer Duke University Health System, Durham CAN Clergy Caucus, October 2018
North Carolina PrideFest, LGBTQ Center of Durham, September 2015 – 2019
HKonJ March, North Carolina NAACP, February 2015 – 2019
Women's March, Raleigh, North Carolina, 2018
Durham: A City of Inclusion, Durham CAN, 2017
Women's March on Chicago, 2017
Moral Monday Actions, Raleigh, NC, 2014 – 2017
Justice Actions during Finding Our Way Home Retreat for Religious Professionals of Color — UUA / Multicultural Growth & Witness, 2014-2017
State of Emergence: Faith Filled People Rally for Racial Justice, UU General Assembly, 2016
Southern Coalition for Social Justice — Intern, 2014-2015
Selected Classes and Continuing Education
Trauma and Faith — Leslie Takahashi / MFC, 2021
Reparations Is An Ethical and Spiritual Practice – Dr. David Ragland / UUSC, 2021
Introduction to Disability Justice Training for UUA Leaders – UUA, 2021
Personal Work of Racial Equity – Tema Okun / Pauli Murray Center for History and Social Justice, 2021
Self-Care as Caring for Racial Justice: The Inner-Outer Work of Change – Rhonda V. Magee, Spirit Rock Meditation Center, 2021
Transgender Inclusion – ERUUF / Transforming Hearts Collective, 2021
City of Durham Budget Academy, 2021
The Dharma of Kingian Nonviolence – Spirit Rock Meditation Center, 2021
Beloved Conversations – Fahs Collaborative, Fall 2020, May-September 2014
Community Organizing Training – Durham CAN / Metro IAF, 2019 (5-day), 2014, 2017 (1-day)
A Groundwater Approach to Racial Equity — Racial Equity Institute / Durham County Department of Public Health, 2018
Guardians of the River, Climate Justice for Religious Leaders (Nicaragua) – UU College of Social Justice, 2016
Pushing Our Bodies' Limits: Janet Mock – Gender Rights Advocate, Chautauqua Institution, 2016
The Third Reconstruction: Rise of a New Justice Movement with Rev. William Barber – Chautauqua Institution, 2016
Unleashing Your Multicultural Ministry – MLTS, 2015 – 2016
A Conversation on Race, CGUUS, October 2015
Dismantling Racism Workshops – ERUUF: Fall 2015, Peoples Alliance: Fall 2014
Diversity and Inclusiveness Dialogues: Conscious Conversations About Race & Health Inequities – Brigham and Women's Hospital, August 2015
Racial Equity Workshop Phase I – Racial Equity Institute/OAR, Spring 2015, Fall 2013
Race, Reconciliation and Courage: Creating the World We Want – Middle Collegiate Leading Edge Conference, April 2015
Mosaic Makers Conference – UUA Southern Region, Fall 2014, Spring 2015
Borderlinks Immigraton Justice (Arizona & Mexico) –UU College of Social Justice, 2015