…I sat on my bed box in the dark and massaged my hands. One hand tended the other, and then in turn was tended for…. Thank you, hands, for being here to help me embrace someone, to write words of trust and empathy, to lift a pot of rice, to make a gesture.
~ Sister Dang Nghiem
Pastoral Care and Rites of Passage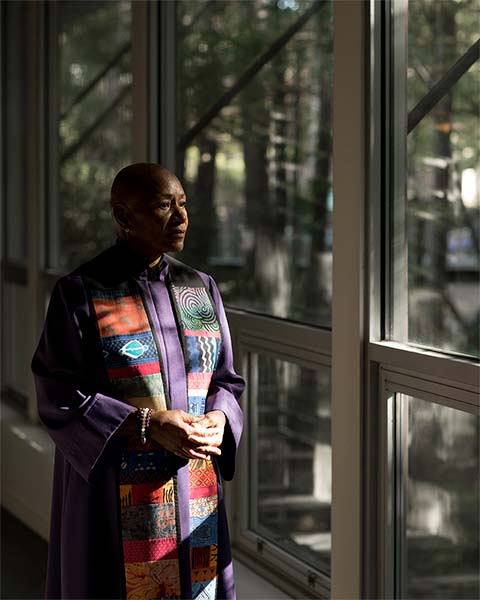 It is a deep privilege to provide accompaniment during times of illness, loss, or joy, in the marking and meaning making of significant thresholds of hope, celebration, and closure.
The most important assistance I offer those in need of pastoral care is being fully present, and compassionately engaged, with an open, listening, and responsive heart.
Rites of passage open into a sacred time when people's hearts are especially vulnerable and tender, whether with great joy or profound grief.
Flower Girl – Ring Bearer
Eno River Unitarian Universalist Fellowship, September 2015 – present
Individual and family pastoral care
Develop and lead classes in spiritual practice / self-care
Memorial services
Transformed Blue Christmas service into an annual Jazz for the Holidays vespers for people experiencing grief over the winter holidays.
Co-created vespers services during times of local or national grief and mourning.
Black Lives of Unitarian Universalism, October 2019
Clinical Pastoral Education, Brigham and Women's Hospital, June – August 2015
Assignments: Neo-natal Intensive Care Unit (NIC-U), Women's Oncology, Cardiology Stepdown.
On-call rotations throughout the hospital.
Spiritual Care consultant to medical teams during bioethics meetings.
Pastoral care for nursing staff as needed.
Liturgist and leader of multi-faith chapel worship services.
Selected Training and Continuing Education
Healthy Boundaries 101, Faith Trust Institute
Congregation-Based Spiritual Direction, Center for Congregational Spirituality
Prepare / Enrich Facilitators Training (couples counseling)
Post Traumatic Ministry, MLTS
Spiritual Practice in the Life of the Minister and Congregation, MLTS