I once wondered if it would ever be possible for my rewarding but disparate professional experiences to fit together. Then I became a parish minister and discovered much to my delight: Yes! And this is how.
~ Rev. Jacqueline Brett
Organizational Development and Administration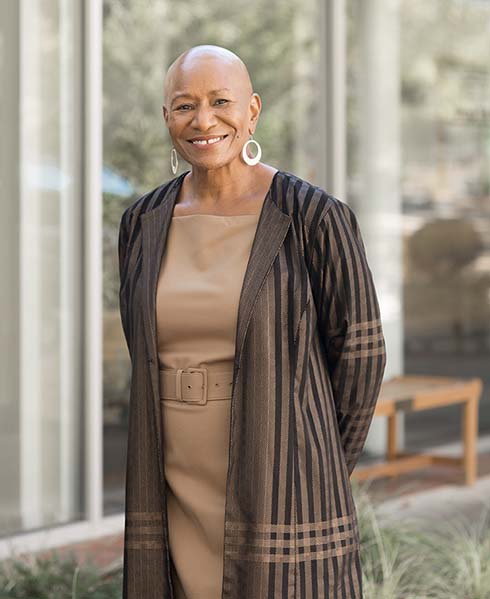 After amazing training in acting at the Lee Strasberg Theater Institute, I quite naturally thought I would become an actress or do other work in theater. But I quickly discovered I was far too practical when it came to knowing where my next paycheck would come from. I instead brought my creativity and an ease with public speaking to internal and external corporate communications, marketing communications, and national and international media relations.
My administrative skills have been honed through years of experience in private sector roles that have required strong writing and creative thinking, as well as competencies in strategic planning, developing and managing budgets; recruitment, hiring, training, and staff supervision. I've also sat on boards and committees of boards where we've rolled up our sleeves to accomplish the important work of changing some small portion of the world for the highest good.
I've been coordinator of worldwide corporate communications for a multinational ad agency, and vice president of a national executive search firm focused on communications, where I developed new business and worked with corporate clients to fill executive positions nationwide.
Later, as I coached people in creating purpose-filled work – I began to sense the first inklings of a call to ministry. I've also been an entrepreneur in a venture that actually failed – forward – in that I learned more about business and myself from that event than any other, which ultimately changed the trajectory of my life.
Congregational Administration and Leadership
Eno River Unitarian Universalist Fellowship, Durham, NC 2012 – Present
Minister for Congregational Engagement, 2018 – present
Member of Coordinating Team
Non-voting participant on Board of Trustees and
Eno River Fellowship Foundation Board
Ministerial portfolio includes:

Justice Ministry
Multicultural & Change Teams
Adult Programs
Membership Development
Staff partner to Stewardship Council

Supervise Director of Religious Education, Planned Giving Coordinator, and Program Assistant
Minister of Member Engagement, September 2017 – June 2018
Director of Member Engagement, July 2017 – September 2017
Student Minister/Director of Membership Development,
September 2015 – June 2017
Office Assistant, September 2012 – June 2015
Community Church of Chapel Hill, March 2014 – June 2015
Director of Welcoming Ministries
Unitarian Universalist Fellowship of Raleigh, September 2013 – March 2014
Membership Coordinator
[See resume for full list of roles]
Unitarian Universalist Ministers Association (UUMA)
Chapters:
BIPOC UU Ministers
Southeast UUMA (SEUUMA)
Tar Heel UUMA (THUUMA) Cluster
Diverse & Revolutionary UU Multicultural Ministries (DRUUMM)
Black Lives of Unitarian Universalism (BLUU)
Association of Unitarian Universalist Music Ministries
Meadville Lombard Alumni Association
Continuing Education and Training
Duke University Certificate in Nonprofit Management, expected December 2021
Mindful Leadership Training Program – Spirit Rock Meditation Center, 2021
Managing for Racial Equity Inclusion + Results – The Management Center, 2021
How to Do Hybrid Church – FaithLead: Convergence Online Learning, 2021
Managing To Change the World (BIPOC) – The Management Center, 2020
Fundraising for Networks & Coalitions – Klein & Roth Consulting, 2020
Increasing Financial Resources for Your Congregation – IAF, 2017
Board of Trustees Governance Workshop — MLTS, 2017
Unintentionally Unwelcome: Common (But Unnecessary)
Mistakes Churches Make – Tracy Brown / Stained Glass Spirit, 2016
Igniting Growth Through Professional Membership Ministry – UUAMP, 2014